Benefits of Wearing Rose Quartz Stone
September 8, 2022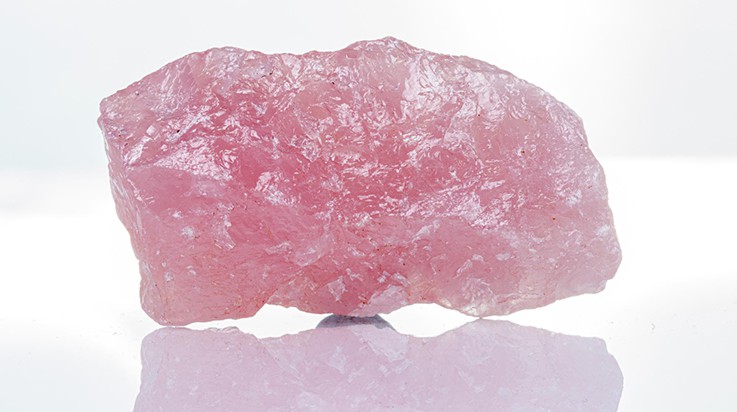 Benefits of Wearing Rose Quartz Stone
Rose Quartz: A member of the quartz mineral family, is a translucent pink to rose-red color crystal. Rose Quartz is found in huge formations and large sizes. Rose Quartz is known worldwide for its healing properties. Rose Quartz is known as the stone of Love and Peace. Rose Quartz is named after the Roman Goddess of Love and Beauty.
Rose Quartz is the birthstone of October-born and can be worn by zodiacs Taurus and Libra. Rose Quartz is associated with the planet Venus. Rose Quartz is attached to the heart and throat chakra. Rose Quartz is known by many other names as well – The Love Stone, The Healing Stone, The Mothering Stone, The Heart Stone and Pink Quartz, and that too for all the good reasons.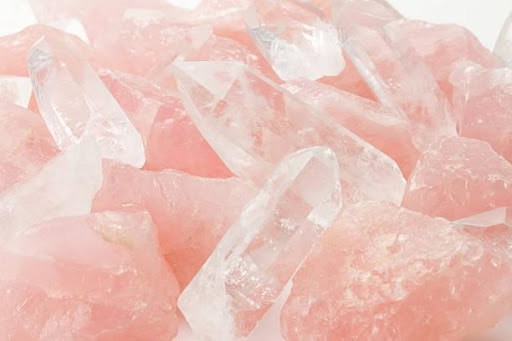 This gemstone is not just for the women, all the men out there get ready to attract your potential love and make your partner understand you better with the help of this Gemstone.
Rose Quartz is beneficial for all those who wants to improve their life. Rose Quartz is known as the "Love Stone" as it is used to attract love, passion and longing in a relationship. Apart from this there are many more benefits of wearing Rose Quartz stone. Let's have a look at few of the benefits of wearing Rose Quartz stone.
Benefits of Rose Quartz Stone:
Rose Quartz for Love and Relationship:
Rose Quartz is not just the stone for romantic relationships, it advocates for all kinds of love; like communication with family to self-care and developing strong bond with spouses, family and friends
Balances the heart chakra and helps in attracting potential love
Helps multiply romance and compassion in one's life
Helps increase intimacy and trust in a relationship
The bond between the partners increases
Helps you overcome abusive relationships
Helps you bring more love into your life; be it self-love or any other kind of love
Helps you understand your true self and increase self-love irrespective of the situation
Helps increase self-awareness and self-acceptance
Rose Quartz helps one heal relationships and increases understanding
Helps pregnant women increase bond with their child in the womb
Rose Quartz for Health Benefits:
Rose Quartz is said to improve circulation and enhances neuron connectivity
It accelerates healing
Helps strengthen muscles
Regulates blood pressure
Improves fertility in both men and women
Beneficial for women as it supports female reproductive system
Protects mother and the unborn child from the pregnancy related issues
Helps comfort colic and feeding difficulties in infants
Helps ease the lung and chest problems
Helps heal the kidneys
Helps heal past hurts and wounds
Helps in asthma, chronic fatigue and backaches
Rose Quartz harmonizes irregular heartbeats
Helps prevent thrombosis and heart attacks
Highly useful for one's skin: soothes burns and reduces blisters
Used in face masks to reduce wrinkles
Rose Quartz holds anti-ageing properties
Helps clear the complexion
Helps body rejuvenate
Accelerates the recovery of mind and body
Rose quartz for Emotional and Psychological Balance:
Rose Quartz has a calming aura that eliminates the negative thoughts
Brings mental and inner peace
Helps people with depression and anxiety
Restores positivity and hope in the wearer
Helps cope up from grief
Helps erase the feeling of fear and guilt
Eradicates the feeling of jealousy
Builds compassion and grants the feeling of forgiveness
Prevents nightmares and provides long, deep and relaxing sleep
Helps one boost self-esteem
Balances the emotions of the wearer
Enables the wearer to be optimistic and strong
Rose Quartz enhances the sixth sense (intuitions) of the wearer
Attracts positive energy
Recommended to be used in meditation
Helps manifest good things in life
Helps create positive changes in life
Helps letting go old grudges and helps one move on in life
Helps one feel more confident
Increases the sense of self-worth by treating self-esteem issues and negative emotions
Helps the wearer trust in himself/herself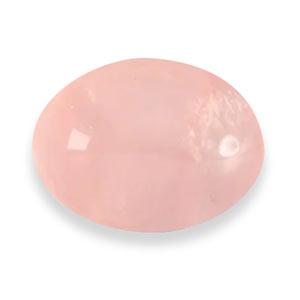 To gain the maximum benefit of Rose Quartz buy now at MyRatna – A World of Gemstones.
Read Our More Blogs: