Astro Analysis of Machhmani Stone
July 28, 2023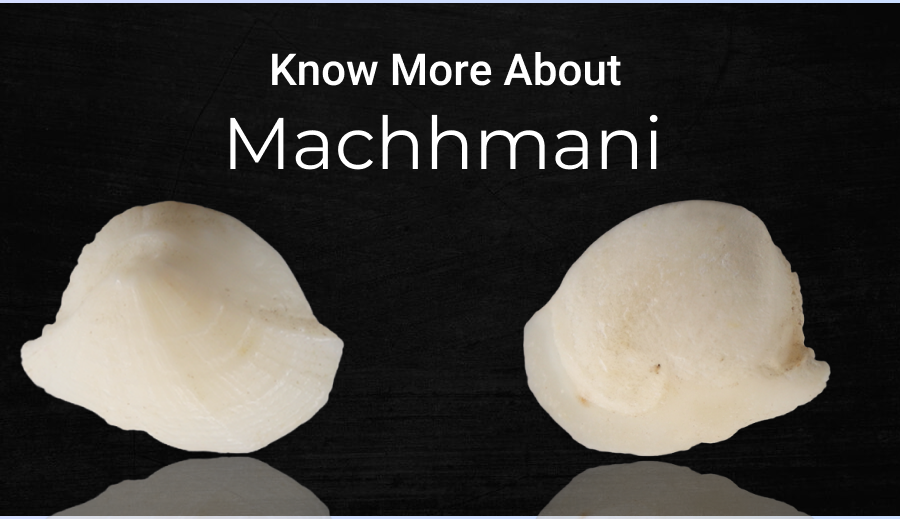 Welcome Astro and Gem lovers, as we embark on an exciting journey to cover the importance of fish stone or Machhmani Stone as mentioned in Vedic astrology. Delving deep into the ancient realms of Vedic literature, let us explore the captivating connection between this stone and a specific celestial entity.
Machhmani stone is a rare and exquisite gemstone which is the essence of elegance and grandeur. Obtained from the depths of the sea, this stone encompasses a mesmerizing range of hues ranging from blue to vibrant green, resembling the color of tropical waters. Its spectrum of origin includes blue, green and turquoise colors, reminiscent of calm ocean waves. Its unique luster and intricate pattern is a divine sight to behold. Its name includes its connection to the great ocean. This unique stone can be obtained from a special marine fish found off the coast of Sri Lanka, which is a remarkable rarity. According to Sri Lankan folklore, the origin of the Machhamani stone is as fascinating as the stone itself. It is believed that these stones are made of divine blessings given to the sea creatures living in the ancient waters. It is said that these fish eat precious gems and over time their bodies turn gems into fish stones.
Legend has it that the fish stone has other properties. Its name is quite interesting for you, as "machamani" means "Jewel of Fish ". Imagining a piece of jewelry attached to a mysterious sea creatures is already raises curiosity, isn't it?
Known for its magnificent aura and magnificent beauty, Machhmani stone is associated with the planet Rahu in Vedic astrology. Rakshasa, the mysterious shadow planet, holds immense power and an important place in astrological records. In sacred Vedic texts, the elusive and enchanting Machmani stone is mentioned, as well as its significant association with religion. In this context the ability of stones to pacify and pacify the influence of this divine entity is highlighted.
It provides subtle coolness, soothes the senses and provides relief from the scorching heat. Additionally, this stone is said to boost one's energy, promoting stability and well-being.
But wait, there is much more to this delectable gem! Fish stone is also known to have a balancing effect. It not only acts as a guiding force in restoring balance in our cultural and spiritual sphere. In this fast-paced world, where the stone can seem to work wonders, Macchmani offer rays of hope.
Astrology lovers have associated the Macchmani with its supposed ability to positively influence the various principles of life. It is widely believed that this stone can increase one's financial prosperity, ward off bad energy and bring good health.
While proponents of Vedic astrology affirm the favorable effects of the Macchmani, it is important to exercise caution while maintaining a conservative approach. Like any astrological remedy, it is recommended to consult an astrologer before applying delectable flutter in your life.
Therefore, Macchmani promises positive energy, if you are looking to increase your financial stability, promote overall well-being but also increase overall prosperity. With an open heart and expert guidance, this divine gem is helpful and prominent information in your life.
Remember, astrology acts as a guiding force, setting our choices and decisions. So, embracing the mystery of the Pisces stone with curiosity and a desire for self-discovery, let's dive into the vibrant world of astrological wonders.
It is envisioned that the origins of your life – evoke a sense of peace and stability associated with Diwali. The fish stone, with its ancient wisdom, promises to accompany you on this journey, inviting you to its center for help whenever you are drifting away.
We marvel at the supernatural nature of this rare gem. Derived from saltwater fish exclusively found in Sri Lanka, its amazingly natural and mystical properties inspire awe and wonder.
As we conclude our exploration into the world of Vedic Astrology, we find ourselves on a journey where ancient wisdom intersects with modern astrology. While a powerful connection between this stone and the planet Rahu has been confirmed in Vedic literature, it is important to use it from a long-term perspective.
About Author:
With a deep understanding of Vedic astrology, Pandit Jayant Rawal offers personalized consultations and expert advice to help you navigate the complexities of life. Whether you're seeking guidance on your career, relationships, health, or finances, Pandit Jayant Rawal can provide you with accurate and insightful solutions based on janam kundali. Along with astrology, he also provides vastu and gemstone consultation to help you achieve greater harmony and success in all aspects of your life.