September 17, 2022
Gemstones You Can Gift Your Family This Diwali 2022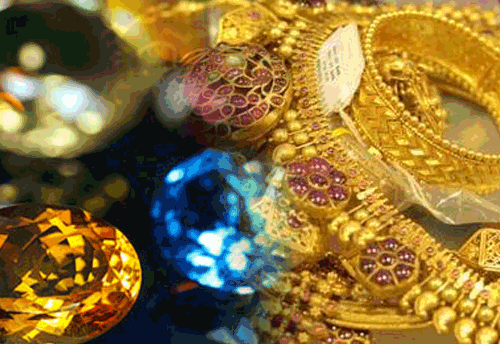 Gemstones You Can Gift Your Family This Diwali 2022
Diwali also known as the 'Festival of Lights'. So why not this Diwali we help our family and friends to brighten up their lives. Diwali is celebrated as victory of Light over Darkness. So let's light up the lives of our loved ones with the power of Gemstones. Every Diwali we put our whole soul in finding a perfect gift for our loved ones, this Diwali let us (MyRatna) help you find that one perfect gift, which your loved ones will cherish for the rest of their lives. A perfect gift is that which is useful, and the one to whom it is given treasures it and remember it for their whole life. Gemstones are one of those things which one can never forget easily. On Diwali we always wish everyone have a HAPPY and PROSPEROUS Diwali, so why not we gift something which will help them actually make their life happy and prosperous.
Gemstones are something which have many benefits, many buy them for their astrological benefits, for their healing properties, some just buy them as a status symbol and some just to enhance their beauty. After wearing a gemstone one feels rich and it leads to a luxurious life. Here are few of the gemstones which you can gift your loved ones this Diwali to make them feel special, to make them realize that they matter to you and that you think about them.

Emerald or Panna is green colored precious gemstone. It has many benefits which includes growth in career, helps one grow their business, it enhances concentrations and beneficial for those who are in creative art work, logical sciences and media & mass communication. If you know someone in your family or friends, that they are having issues in conceiving a baby, you can gift Emerald Stone to them, it will help them in that as well. It also has many health benefits as well; you can gift it to those who are suffering from heart disorder, asthma, insomnia, fickle mindedness and it enhances the overall health of the wearer.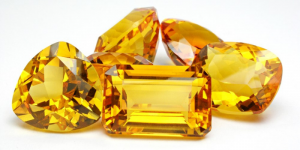 Yellow sapphire or Pukhraj, as the name suggests is yellow colored precious gemstone. You can gift yellow sapphire stone to your loved ones for wealth, marriage, happiness and prosperity. Yellow Sapphire helps one maintain and grow financial and social status. It helps make the Rajyog. It helps a lot to the ones in educational sector like students, teachers, scholars, etc. Pukhraj removes obstacles to success and help one become successful. It is beneficial to those who are on top level management and administrative jobs. Pukhraj can be gifted to a childless couple help conceive. It also helps in obesity related issues and in liver alignments.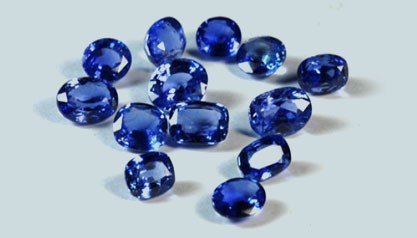 Blue Sapphire or Neelam as the name suggests is a blue colored precious gemstone. Blue Sapphire is said to be one of the most powerful stones. It can be gifted to the loved ones help them gain sharpness of mind, self-confidence and prosperity in business and wealth. It can be gifted to lawyers, judges or to the ones who holds important decision making positions. It helps business and trade grow. It brings luck and good fortune in the life of the wearer. You can gift blue sapphire stone to those who are dealing in oil, fuel, paint, tools and iron business, to help them receive the maximum astrological benefits of it. It protects hair loss, strengthen knees and improves the overall health of the wearer.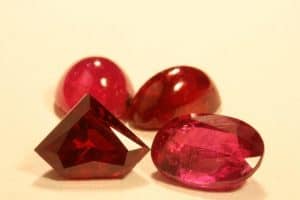 Ruby or Manik is a red colored precious gemstone. There are many benefits of wearing Ruby, like it enhances income and gives more power and position to the wearer. After wearing Ruby one feels more confident and becomes fearless. The wearer of Ruby stone enjoys property and wealth. It helps the wearer with marriage and children issues. It helps the wearer from sorrow and disasters. After wearing Ruby the spirit and the will power increase of the wearer. Ruby is beneficial in eyesight and blood circulation.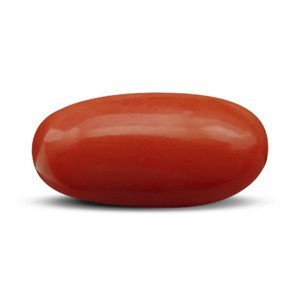 Red Coral as the name suggests is a red colored precious gemstone. You can gift Red Coral to the ones who lack confidence to enhance their confidence, who are having health issues for their overall improvement. Red Coral Stone improves the strength and stamina of the wearer. You can also gift Red Coral to the one who are in Real Estate Business and it also increases the chances of owning a property. It is very beneficial to the ones involved in physical and laborious activity like sports, rescue teams, etc. as it relieves joints and muscle pain.
So, here is a guide for you to choose the best gemstone for your loved ones. Choose a perfect gemstone for your loved ones which is going to benefit them and help them achieve what they want in life. And to buy the best quality gemstones click here.
Also Read Our Related Blogs:
"Benefits of yellow sapphire, its association with Jupiter "